---
OPPORTUNITIES
  Join Our Field Team
Photography Workshops
Intern or Volunteer
Outreach Presentations
---
e-Newsletter
Sign up below for Reptile and Amphibian Ecology Online, our periodic e-newsletter. It's an easy way to keep in touch and find out about the goings on in the lives of frogs, lizards, snakes and their kin.
---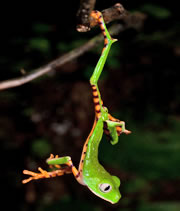 ---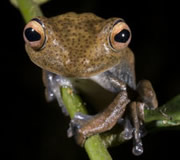 ---


Outreach Presentation Samples
(Click on image to advance slide.)
An outreach presentation given by Paul S. Hamilton, PhD, Executive Director of RAEI to the Tucson Herpetological Society in 2009. See our outreach page for more information about our presentations.
Outreach
---
About our Presentations
Sample Presentation
---
After attending over 20 years of presentations, Roger Repp of the Tucson Herpetological Society said of the presenation given by RAEI Director Paul Hamilton "If [it] wasn't the best ever, it was damn sure in the top five."