---
OPPORTUNITIES
  Join Our Field Team
Photography Workshops
Intern or Volunteer
Educational Outreach
e-Newsletter
---
Join a Photographic
Expedition to the
Amazon Rainforest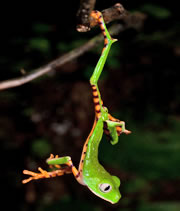 ---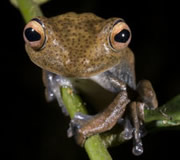 ---

Travel and Itinerary
Travel
For participants arriving from out of town, you will by flying into Tucson International Airport. We will recommend a hotel near the airport where we will be able to pick you up on the morning of the first day. However, if you wish to visit Tucson areas and attractions, you may be interested in the Arizona Sonora Desert Museum, Saguaro National Park, or Catalina State Park, to name a few. Free camping is available at the organization office for the night before departure and the night of return.
See the participant checklist for more travel information and a list of gear to bring.
Itinerary
Day 1: Gather in Tucson, AZ for a pre-departure meeting and travel to study site.
We start with a general introduction to the geography of the area, along with a description of our route to the study site and the ecosystems we will see along the way.
Day 2. Introduction to the Alamos region of Sonora and tropical deciduous forest.
We will have some short presentations and discussions about the biology of the herpetofauna of the region, along with some of the conservation issues in the area. Safety will also be thoroughly discussed. We will then go over the ecological methods we will use, and you will try out your skills using visual-encounter surveys. After lunch, time permitting, we will set out and start collecting data on reptiles and amphibians.

"El Cajon", a narrow canyon, allows for some fantastic
swimming--bring a swimsuit!
Days 3-10: Workdays.
Our typical work days will consist of breakfast at 7:30, and hitting the survey areas at about 8:00. We will be mostly running visual-encounter surveys, which consist of walking through habitat, looking for and recording every reptile or amphibian found, and recording numerous bits of information. We will work in teams of 2-4 people, each team led by an experienced herpetologist, who will be catching and handling any venomous snakes encountered.
Afternoons will be reserved for lab work, but will allow some time for swimming, hiking, and relaxation. In the evenings, we will work transects, largely in and around waterways, and this work may last until 11:00PM.
Day 11: Vacation day in San Carlos. After taking care of camp, getting packed up, and getting data and animals in order, we take off for the coast. We will dine on seafood on the beach of San Carlos and have the rest of the day for swimming and snorkeling in the Sea of Cortez.  Bring a mask and snorkel!
Day 12: Departure to Tucson. After breakfast and some more time on the beach, we head back to Tucson, with an arrival time of approximately 6:00PM.


Lab and dining space at Rancho El Cajon (Photo: Ross Maynard)
Accommodations at Rancho El Cajon
Lodging, meals, and lab space will be provided at Rancho el Cajon. Sleeping space is inside or under covered patio, and "Sonoran cots", made of burlap but amazingly comfortable, are provided. (See trip checklist for needed gear.)
Hot meals are served three times a day, and vegetarian meals are available upon request.
Safety
Safety is of utmost concern for participants. You will be fully briefed on safety considerations before starting work. Some rules that we will discuss are: how to avoid dehydration and accidents, as well as what to do when a venomous snake is encountered . All participants are expected to give respect to the rules, the leaders, coworkers, and lifeforms.  Any serious infraction may lead to removal from the program and forfeiture of fees.

Mexico Tropical Forest Participation

---
How to Participate
Travel & Itinerary
About the Research

---
We need your help in documenting the unique and imperiled fauna of Mexico's Tropical Deciduous Forest. Anyone willing to worklong hours over rugged terrain with snakes, lizards, frogs, and turtles may apply.