---
OPPORTUNITIES
  Join Our Field Team
Photography Workshops
Intern or Volunteer
Educational Outreach
e-Newsletter
---
Join a Photographic
Expedition to the
Amazon Rainforest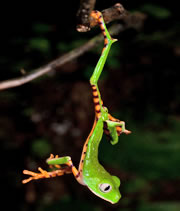 ---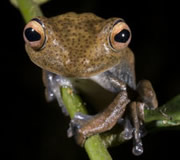 ---

Our Interns & Volunteers
See our current internship listings >>
Matthew Flores, Networking Intern 
As a lover of animals and natural landscapes the Sonoran Desert was a perfect backdrop for my childhood. Through a deep connection with the land I have developed a powerful drive to help protect the diversity of life on our planet. As a result I seek to bolster support for threatened and endangered species through online social networking and community outreach. The Tucson Shovel-nosed Snake is of special interest to me and I have founded several online sites in order to raise awareness about this imperiled local subspecies. I have also organized a rally in support of the TSNS at the upcoming All Souls Procession.  As an online social networking intern I utilize the marketing and web publishing training I recieved through my B.S. in Enterprise in Society, from NAU's WA Franke College of Business. I also serve as an outreach volunteer for Native SEEDS Search. 
Tanner Harvey, Field Research Intern
After a lifelong interest in science and herpetology, Tanner graduated from Bowdoin College in December of 2009 with an undergraduate degree in neuroscience.  Tanner has studied ecology previously in Tanzania and has assisted RAEI with their research in the coastal forests of Ecuador.  His project includes photographing and gathering preliminary data on the diversity and density of herps in the dry forests of south western Ecuador.
Danielle Bittner, Development Intern
Our newest Intern, Danielle majored in veterinary science in college is interested in learning about and protecting exotic species in the nonprofit world. She looks forward to helping RAEI in its fundraising efforts. Danielle received a B.S. in Veterinary Science with a minor in Spanish from the University of Arizona in 2007.
Andrew Durso, Field Research Intern
Andrew is a third-year undergraduate student in the Odum School of Ecology at the University of Georgia. His primary interest is snake ecology, but he has been possessed by a love for all herpetofauna since a young age. Through his work with the North Carolina and University of Georgia Herpetological Societies and the North Carolina Museum of Natural Sciences, Andrew has devoted much of his life to learning about and helping others learn about herps. He is an undergraduate TA for UGA's herpetology course and has done research at the Savannah River Ecology Laboratory and in Ecuador with RAEI.


Marie Zubinski, Photography Intern
With years studying traditional photography Marie can spot a point of magenta from a mile away. A recent undergrad from Prescott College with a degree in Conservation and Communications, Marie supports all types of biodiversity and Independent Media. Through the internet she is helping build a digital oasis of aesthetically pleasing environmental and social justice images to counter balance the oil industry and to promote ecological awareness.


Craig Biegler, Insect Taxonomy Intern
Craig has spent most of his life observing and studying insects. He is currently studying wildlife science at The Ohio State University and has conducted research on the endangered American burying beetle in Massachusetts. He has contributed photographs to websites such as BugGuide.net and The Encyclopedia of Life. Though his work with Reptile Research is conducted in the United States, he looks forward to accompanying the team to South America.
Patrick Gorring, Insect Taxonomy Intern
Patrick has held a passion for insects his entire life.  As an Undergraduate at Cornell University he is pursuing a minor in entomology as he completes a human biology pre medicine degree.  His insect interests lie in Mantids, Phasmids, and Cerambycids.  In Ecuador his project includes collection and tentative identification of walking sticks (Order: Phasmatodea).  His work will contribute to current research, and construction of dichotomous keys, on Neotropical species.


About Us
---
Mission
Board of Directors
Participants
Interns & Volunteers
Partners
---
OUR PARTNERS

Bosque Protector La Perla
Escuela Politécnica Nacional
Librarius Study Center
at Jatun Sacha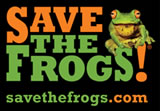 ---