---
OPPORTUNITIES
  Join Our Field Team
Photography Workshops
Intern or Volunteer
Educational Outreach
e-Newsletter
---
Join a Photographic
Expedition to the
Amazon Rainforest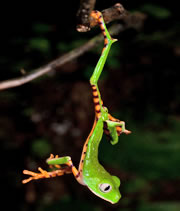 ---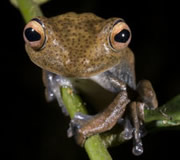 ---

Apply to Our Mexico Tropical Forest Research Program
September 1-12 and 14-25, 2012

You can now apply to participate in our latest research expeditions, to the Tropical Deciduous Forests of Alamos, Mexico. Anyone 18 and over is welcome to apply! To find out more about this project, what is done, and how you can help, please see the project pages. If you think you might want to join us, please see our expedition application page.
For this September's research trip to the Alamos region, we will be stopping on the way back for a day and night at San Carlos, a beach town on the coast of the Sea of Cortez. There we will have time to rest, play, and snorkel on the beaches and clear, warm waters of the sea.
Previous participants: take a few minutes to fill out our post-expedition survey.
2011 Program Fees
Fees for one term are $1,200, and $2,200 for two terms. Note: Those attending two terms will be responsible for paying for three nights accommodation between terms. We can arrange accommodations and possible volunteer activities for you. Full payment is due one month prior to departure. See our payment page for instructions.
Expenses
Registration fees include:
Travel to study site from Tucson
All room and board on study site
One night accommodation in San Carlos
Specialized field equipment
Field training in ecological techniques
Services and supervision of herpetologists in the field
Expenses that are not included are:
Transportation to Tucson, Arizona
Accommodations and food in Tucson
Food in San Carlos
Required travel Insurance
Anything on the Applicant Checklist
Tuition and fees for university academic credit (optional)
Mexico Tropical Forest Participation

---
How to Participate
Travel & Itinerary
About the Research

---
We need your help in documenting the unique and imperiled fauna of Mexico's Tropical Deciduous Forest. Anyone willing to worklong hours over rugged terrain with snakes, lizards, frogs, and turtles may apply.