---
OPPORTUNITIES
  Join Our Field Team
Photography Workshops
Intern or Volunteer
Educational Outreach
e-Newsletter
---
Join a Photographic
Expedition to the
Amazon Rainforest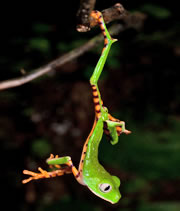 ---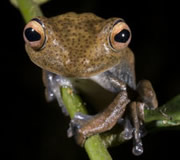 ---

RAEI Kids! Educational Outreach
RAEI: Kids! outreach programs were designed to foster a generation of citizens of this planet who are moved to play an active role in saving it. Our outreach programs were designed for the K-12 classroom and beyond and can be catered to the interests, needs and location of your particular group.
RAEI: Kids! Outreach Goals:

Inspiring in our youth an appreciation and deeply felt value for all living things.
Leading our children to realize that there IS hope for their planet's vanishing ecosystems provided that they each take well-informed action.
Helping your students recognize that science is not something that just "other" people do in some faraway location.
Getting your kids outside and causing them to relate rainforest ecology and adaptations to those they actively observe in their own backyard.
Inspiring your students to use photography and other hands-on art activities to express their empathy and the inherent beauty of nature to others.

Stephanie Bowman working on educational outreach in New Zealand.
See a sample lesson plan. 
Our school outreach programs are specially designed to be age-appropriate and to help teachers meet their state science standards.  RAEI consults with various biologists and professional science and art educators, including Stephanie Bowman, developer and teacher of the cross-curricular "Busy-Hands ~ Active-Minds" programs, to create outreach programs just for you that are kinetic, multi-modal, engaging, and FUN!
Here's a list of some of our venues for invited presentations and activities:
Hillbrook School, Los Gatos, California (6 activities/presentations)
Empire High School (6 presentations)
Ocean Shore Elementary School in Pacifica, CA (10 presentations)
Outreach
---
About RAEI Outreach
Community Outreach
RAEI Kids!

---
After attending over 20 years of presentations, Roger Repp of the Tucson Herpetological Society said of the presenation given by RAEI Director Paul Hamilton "If [it] wasn't the best ever, it was. . .sure in the top five."