---
OPPORTUNITIES
  Join Our Field Team
Photography Workshops
Intern or Volunteer
Educational Outreach
e-Newsletter
---
Join a Photographic
Expedition to the
Amazon Rainforest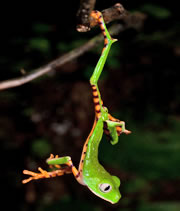 ---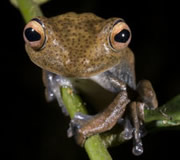 ---

Community Outreach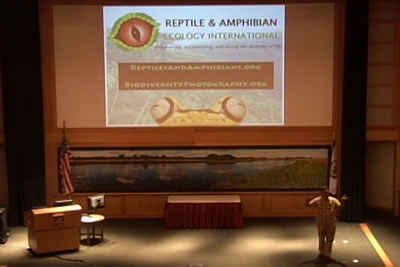 RAEI offers educational seminars, lectures, workshops, and informal slide-shows about our work. These talks can be tailored to many different settings and audiences; we have given over 60 presentations to diverse audiences ranging from photography clubs to conservation organizations to professional biologists. Many organizations we present to are from Arizona and other western states, but we can travel just about anywhere to present to your group. Some of the topics that we cover include:
Conservation of Rainforest Animals
Ecology and Natural History of Reptiles and Amphibians
The Art and Science of Wildlife Photography
Macro Photography Methods and Applications
Reptile Behavior and Evolution
Reptiles and Amphibians of the Southwest
Here's a list of some of our venues for invited presentations:
Town of Tabuga, Ecuador
Audubon Society Green Valley
Coachella Vally Camera Club
Green Valley Camera Club
Sonoran Arthropod Studies Institute
Sierra Club, San Diego Chapter
Oakland Zoo
Estacion Biologica Jatun Sacha, Ecuador
North American Field Herping Association
San Diego Herpetological Society (2 presentations)
Tucson Herpetological Society (2 presentations)
Biocommunications Association Annual Conference
Arizona Herpetological Association (2 Presentations)
Punta Prieta Beach Resort, Ecuador
Tucson Herpetological Society, Student Chapter
San Francisco Zoo
San Francisco Naturalist's Society
Tucson Reptile and Amphibian Expo (3 years)
South Mountain Environmental Education Center
Southwestern Herpetologist's Society, Los Angeles Chapter
Northern California Herpetological Society
Arizona State University West (8 guest lecture appearances)
Arizona State University (Tempe, 5 guest lecture appearances)
Contact us to book a presentation (note: stipends are generally given for community outreach presentations)..
Outreach
---
About RAEI Outreach
Community Outreach
RAEI Kids!

---
After attending over 20 years of presentations, Roger Repp of the Tucson Herpetological Society said of the presenation given by RAEI Director Paul Hamilton "If [it] wasn't the best ever, it was. . .sure in the top five."