---
OPPORTUNITIES
  Join Our Field Team
Photography Workshops
Intern or Volunteer
Educational Outreach
e-Newsletter
---
Join a Photographic
Expedition to the
Amazon Rainforest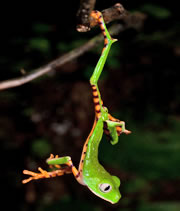 ---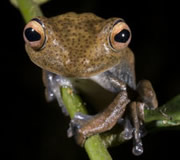 ---

Video
Here's our latest from Alamos, Mexico. Read more about the project here, and also see
how you can join us next year!
Watch our work in action with our collaborators at Third Millenium Aliance in western Ecuador.
Also read about our work there and how you can participate.
Interviews and footage from our latest study site, Rio Bigal, in Amazonian Ecuador. For more
information on this site, visit our partner organization's site: Fundacion Sumac Muyu.
Video recorded and produced by Morley Reed.
An outreach presentation given by Paul S. Hamilton, PhD, Executive Director of RAEI to the Tucson Herpetological Society in 2009. See our outreach page for more information about our presentations.
News
---
Video
News Archive
RAEI in the Press
emailed Announcments
---